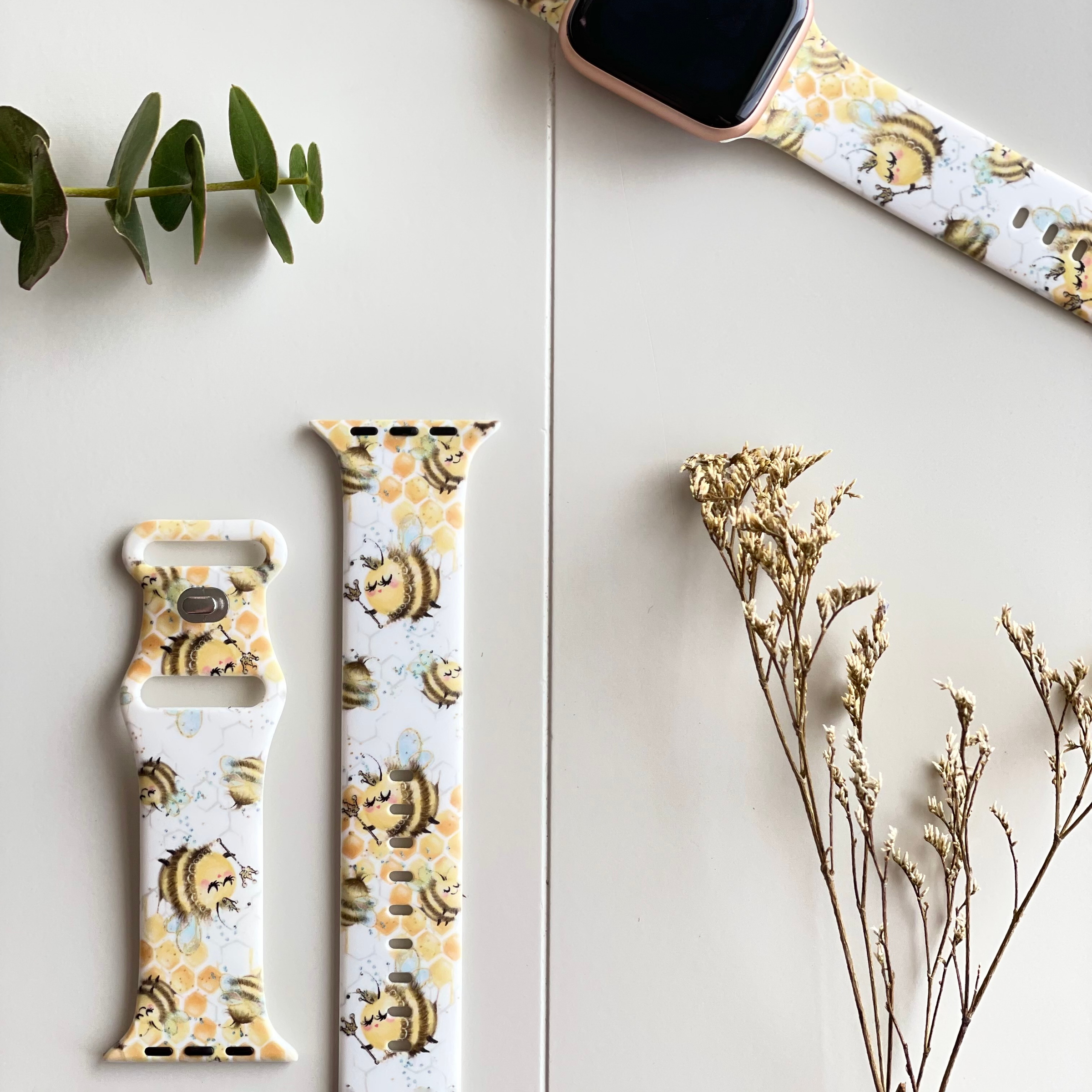 Shop Our Buzzy Bee Smart Watch Bands Today!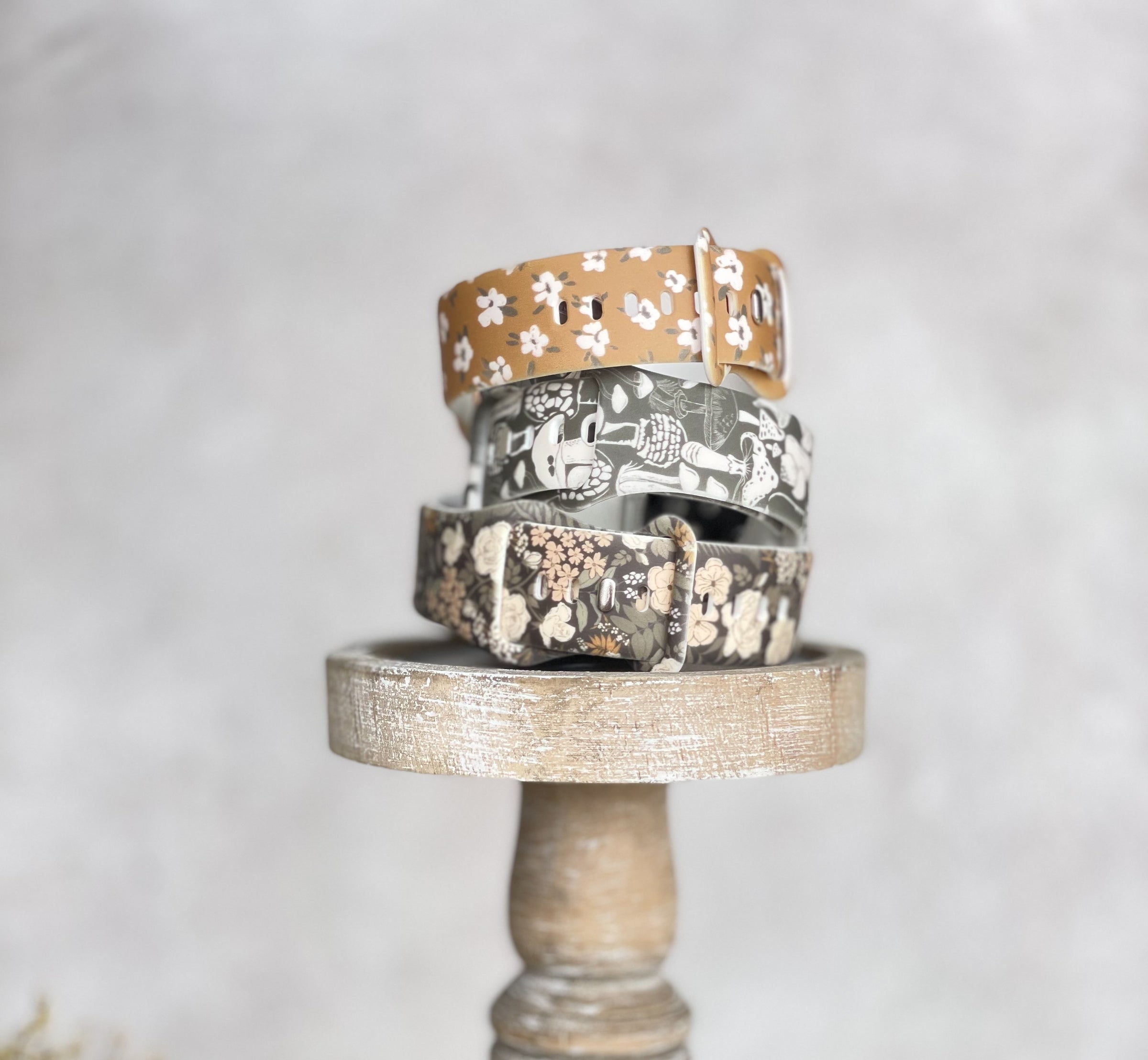 INTO THE WOODS
Escape into the beauty of the forest with our into the woods collection of smart watch bands
With warm browns, greens, and yellows, our boho-inspired designs feature intricate depictions of flora and fauna found deep in the woods. From delicate flowers to whimsical mushrooms, our bands are the perfect accessory for nature lovers who want to stay connected to the world around them. Experience the tranquility and serenity of the forest every time you wear one of our smart watch bands.
our promise to you
At Tweedle Dee Designs, we're more than just a product - we're a commitment to quality and customer satisfaction. We believe in providing only the best, and that's why we're dedicated to delivering products that not only look and feel great, but are also backed by outstanding customer service. Your happiness is our top priority, and we'll go above and beyond to make sure you're completely satisfied with your purchase.
Escape with us to whimsical wonderland
You'll love this smart watch band collection inspired by the beloved story of Alice in Wonderland. These playful and vibrant bands feature red hearts, teapots, and iconic characters like the Cheshire Cat and the Mad Hatter. Not only are these bands beautifully designed, they are also made with the softest silicone material for ultimate comfort during all your adventures. Whether you're exploring a new city or simply enjoying a cup of tea, our Wonderland-inspired smart watch bands are the perfect accessory to add a touch of fun and magic to your day!
Buzzy Bee Collection
Looking for a way to add some buzz to your smart watch style?
Look no further than our bee-themed collection of smart watch bands! Featuring playful and whimsical designs, each band showcases all things honey bee in warm and inviting colors that are sure to make you smile. Plus, with our commitment to comfort and quality, you'll enjoy wearing these bands all day long without any discomfort. So why settle for a boring and uninspired smart watch band when you can add a little sweetness and fun to your wrist with our bee-themed collection? Shop now and join the hive!
At Tweedle Dee Designs, we're more than just a smart watch band company - we're a family-owned and operated business that prides ourselves on providing quality products and excellent customer service. We understand the importance of having a watch band that fits both your wrist and your style, which is why we've designed our smart watch bands to be comfortable, secure, and customizable. And with our commitment to quality and customer satisfaction, you can rest assured that you're getting the best product and service possible.
SMART WATCH BANDS UNDER $12.99!
Don't miss out on our amazing deals! Explore our selection of high-quality smart watch bands, all priced at $12.99 and under. Upgrade your style without breaking the bank!"